Life is often described as a series of events strung together like a sentence. Some of these events, you're fully prepared for but others can take you by surprise. You may think you've got a fullproof plan but then when reality hits, you realise that, actually, you massively underestimated what you're dealing with.
Sometimes when this happens, you're forced to spend a lot more money than you previously intended to. Unfortunately, this can leave you asking 'where am I going to get that sort of cash at short notice?!?'
To help you plan ahead and put finance in place, here are the life events that you probably don't expect to cost as much as they do.
Having a baby
You're probably aware that kids can be expensive but do you know just how expensive they are? The Centre for Economics and Business Research revealed in January this year that the average cost of raising a child to the age of 21 is now £230,000¹. £70,000 goes on childcare and babysitting, while £74,000 goes on education-related things like uniforms, school lunches, text books and school trips. Then, of course, there's new born baby expenses: cots/cribs, prams, clothes, toys, changing equipment – it all adds up.
The Money Advice Service's Baby Costs Calculator is a great place to start to get an idea of how much money you're going to need to bring your little bundle of joy into the world. Once you have an idea of cost, if you don't have the capital in reserve, you can then check out your card and loan eligibility to help you raise the money.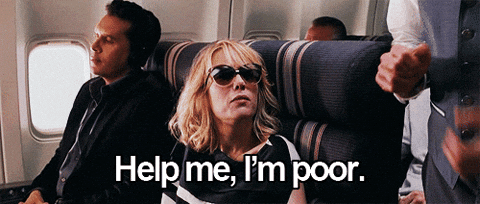 SOURCE WWW.TUMBLR.COM
Your friends getting married
When your friends start to get married you can be forgiven for having an 'oh this is going to cost me' moment. Of course you're happy for them but with it costing an average of £377 every time your friend says 'I do', it can be a pretty expensive time².  Money soon gets eaten up on hotels, wedding gifts, a new outfit, drinks and travel. If you're doing pre-wedding celebrations too it costs even more and Nationwide Building Society also found that if you go on a stag or hen do, you're probably going to have to spend an additional £157 on top of everything else.
SOURCE IMGUR.COM
Owning your own home
Once you've bought your house and moved in, you might start to think that the expense is over. Unfortunately, this is very rarely the case, as maintenance has a tendency to be pretty pricey. Appliances break, furniture gets damaged and the structure of your house sometimes gets threatened by inclement weather or age. When this happens, you're likely to need money fast to fix the problem, especially if an essential breaks, like plumbing or gas.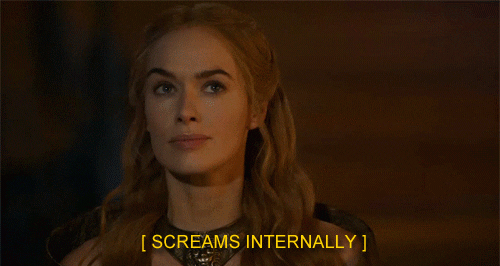 SOURCE FORUMS.THEBUMP.COM
Covering the cost
Credit cards and loan are often the go-to quick fix to cover the cost of a major life event. As long as your credit score and rating are healthy, being approved can usually be quick and easy, meaning you get the money you need fast. Tools like our Card Matcher and Loan Matcher can also help, as they show you your chances of being accepted for a whole host of different cards and loans.
¹ CEBR's model assumes that parents go back to work after 6 months (what's known as "ordinary maternity leave"). It then tracks the cost of childcare for the remaining 6 months of the first year, using a combination of data from the Office for National Statistics and desk research from other sources. This cost has increased over the past 12 months meaning more parents have gone back to work after six months based on the increased childcare costs
² The Nationwide Building Society polled 2,000 British adults in 2015 to see how much they spend during the pre-wedding celebrations and the ceremony itself.